Raspberry-White chocolate Ice Cream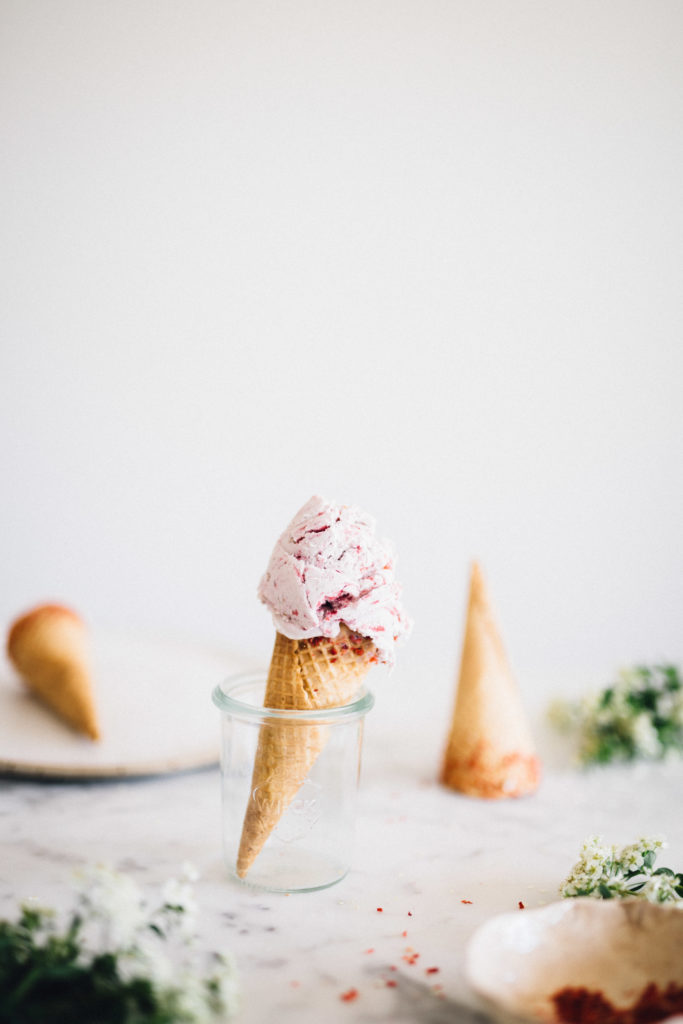 Raspberry-White chocolate Ice Cream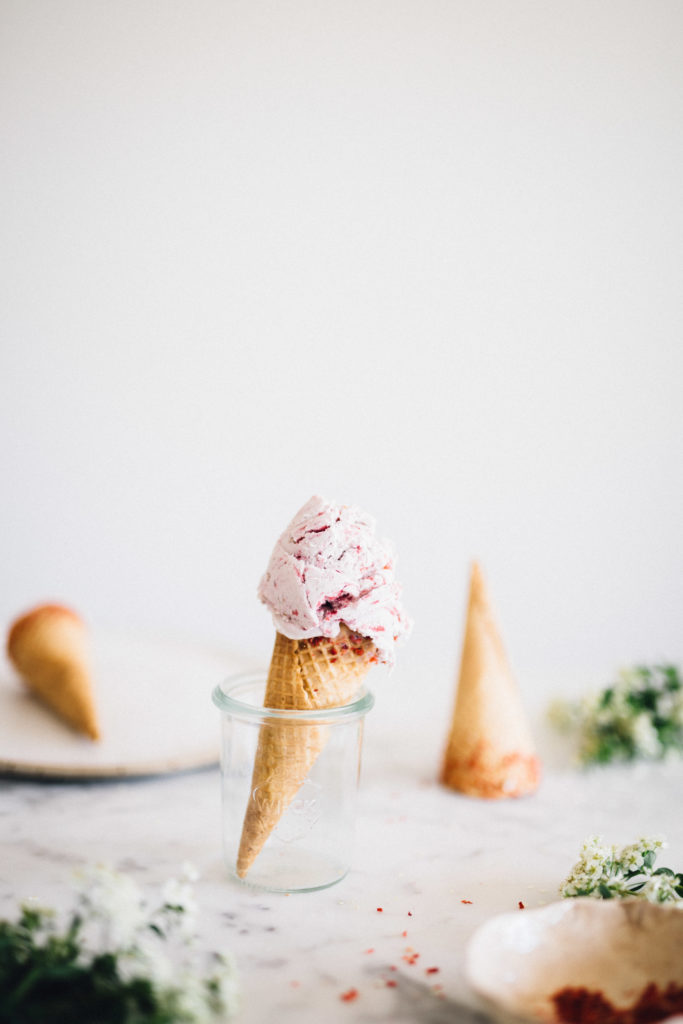 (serves 4)
You need:
¾ cup (180 ml) cashew nuts (soaked overnight or for at least 4 hours)
1 (14-ounce/400 ml) can full-fat coconut milk
½ cup (120 ml) grated raw cacao butter
3 tablespoons maple syrup or other sweetener
1 teaspoon vanilla extract
1 cup (240 ml) fresh or frozen raspberries
How to make it:
Drain and rinse the cashews and put them in a blender with the coconut milk, cacao butter, maple syrup, and vanilla. Blend until creamy and

With an ice cream maker:

Pour the mixture into an ice cream maker and prepare according to the manufacturer's instructions. Just before the ice cream is ready, add the raspberries. Serve immediately or transfer to a freezer-safe container, cover, and freeze until ready to serve. Let the ice cream thaw for 10 to 15 minutes before serving.

Without a nice cream maker:

Pour the ice cream mixture into a freezer-safe bowl, stir in the raspberries, and freeze for about 3 hours, mixing well every 30 minutes. Scoop into bowls, serve, and enjoy!