VIETNAMESE SPRING ROLLS WITH SALMON, AVOCADO & MINT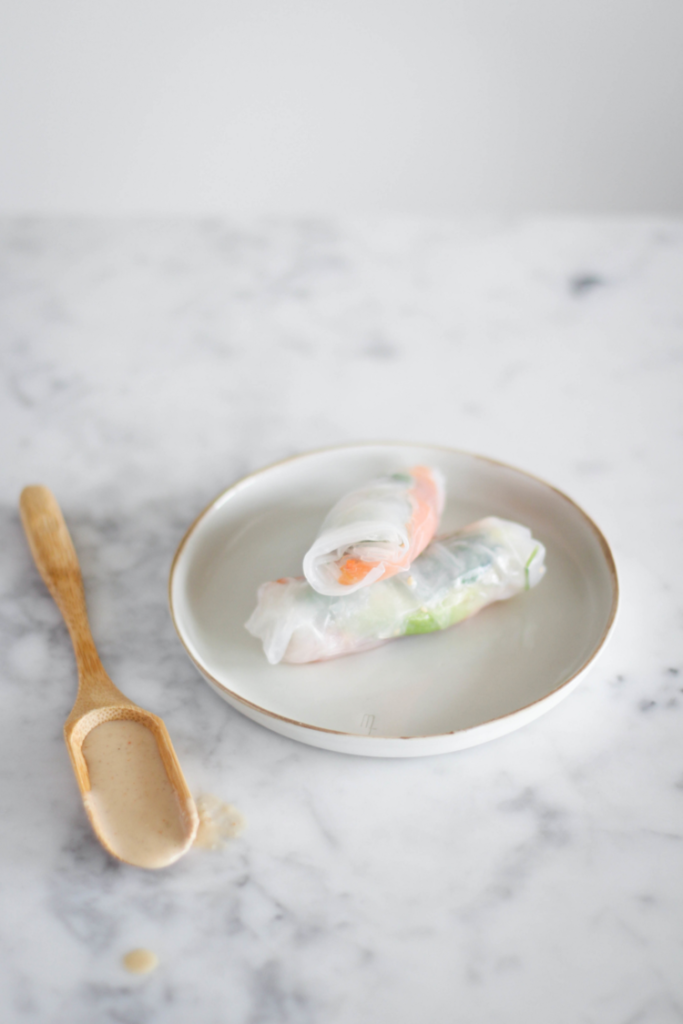 VIETNAMESE SPRING ROLLS W/ SALMON, AVOCADO & MINT + A TAHINI COCONUT MILK SAUCE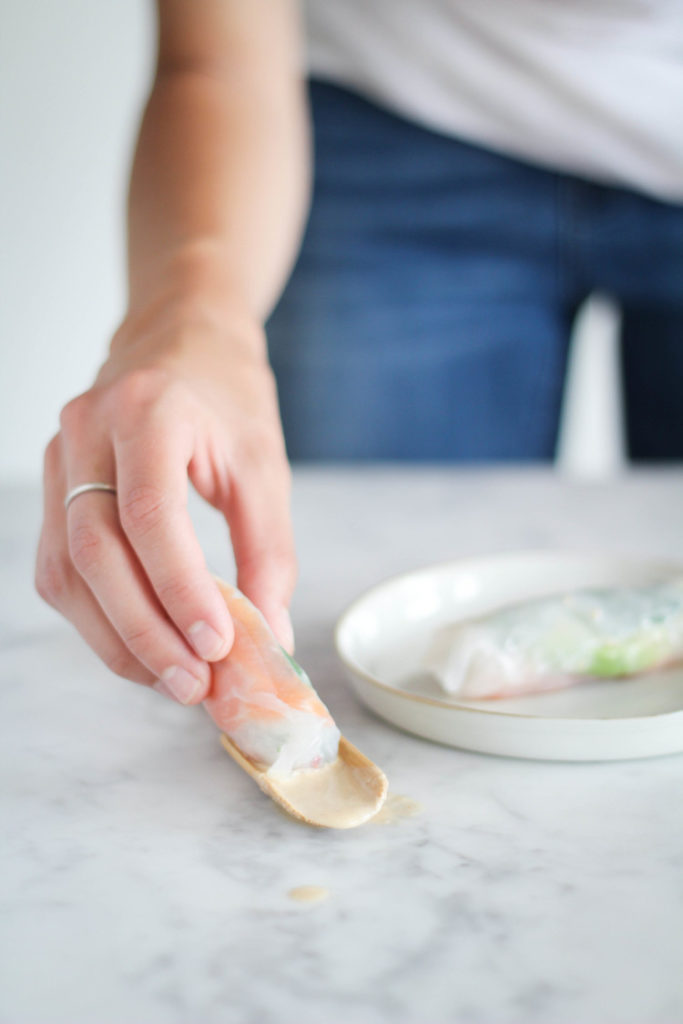 You need:
Rice paper
Glass noodles
Smoked salmon
A handful watercress
Fresh mint
1 carrot, cut julienne
1 avocado
olive oil
black sesame seeds
For the dipping sauce
½ cup tahini
¼ cup coconut milk
2 tablespoons fresh lime juice
1 ½ tbsp tamari
1 ½ tbsp honey
1 tsp sriracha sauce
How to make it:
Coat the carrots in olive oil and sprinkle with sesame seeds.
Take a rice paper and submerge it in a bowl of hot tap water. Leave it for 10-15 seconds until it becomes soft.
Place the wrapper on a plate and add your fillings on the paper. The order in which you do this is not that important..
Fold the bottom half of the wrapper up over the filling, leave it there, tuck in the sides and roll.
Repeat with the remaining filled wrappers.
To make the sauce, combine all the ingredients and stir together until combined. Sprinkle with a few black sesame seeds.
Dip the summer rolls in the tahini coconut sauce and enjoy!